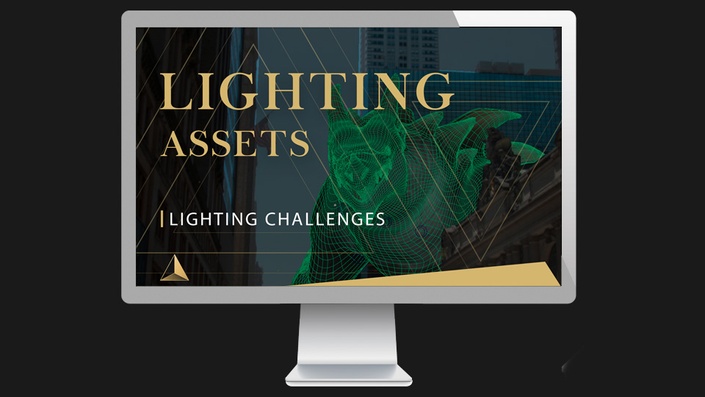 Ready-To-Light Asset Library
Download it. Light it. Put it on your demo reel.
Want to be a lighting artist but struggling to find characters and environments to light?

We've got you covered!
Welcome to the Academy of Animated Art's Ready-to-Light Asset Library.

No more wasted time struggling to build a character just to practice your lighting. No more searching the internet for a scene to download just to find out it costs too much and has sloppy geometry. No more spending hours unwrapping UVs and painting texture maps.
The Ready-To-Light Asset Library eliminates all of these headaches and is available for less than $6 per scene.
And the best part... In this bundled asset offer YOU HAVE ACCESS TO NEW ASSETS AS THEY ARE ADDED!
You don't need to pay a dime more for any of these amazing characters or environments we add to the library.
It's a simple 3 step process:
1. Download the asset of your choice.
2. Apply the provided materials.
3. Light it up!
These assets were designed are .fbx and set up to work in any 3D software package and rendering engine. We have had people use Maya, Houdini, Cinema4D, 3DStudio Max, Arnold, VRay, Mantra, Renderman, Octane, Redshift, and even Unreal! These are the most versatile assets you will find anywhere.
And the best part...we are adding new characters and scenes to the asset library all the time! We are putting out new scenes and characters every month.
See the scenes you will LIGHT
Playtime - Created by Sara Tarr
Playtime is a fun summer scene of two kids playing, inspired by a 7-year-old kid's drawing brought to life in 3D! We invite you to tap into your childhood playtime and explore your artistic expression.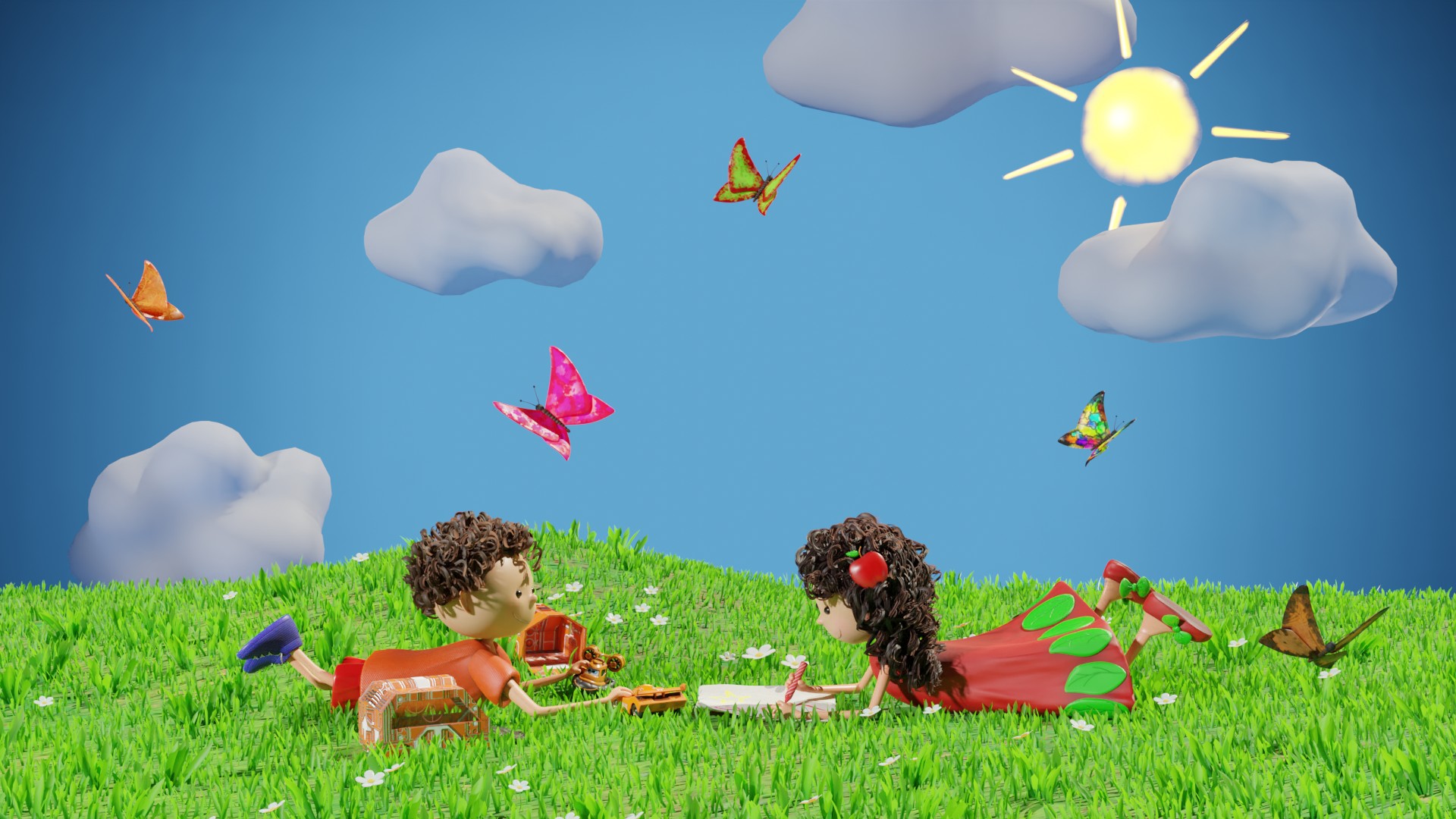 Fantasy Tree - Created by Sara Tarr
Are you looking to light a magical environment? Look no further! We can't wait to see what you do with this scene.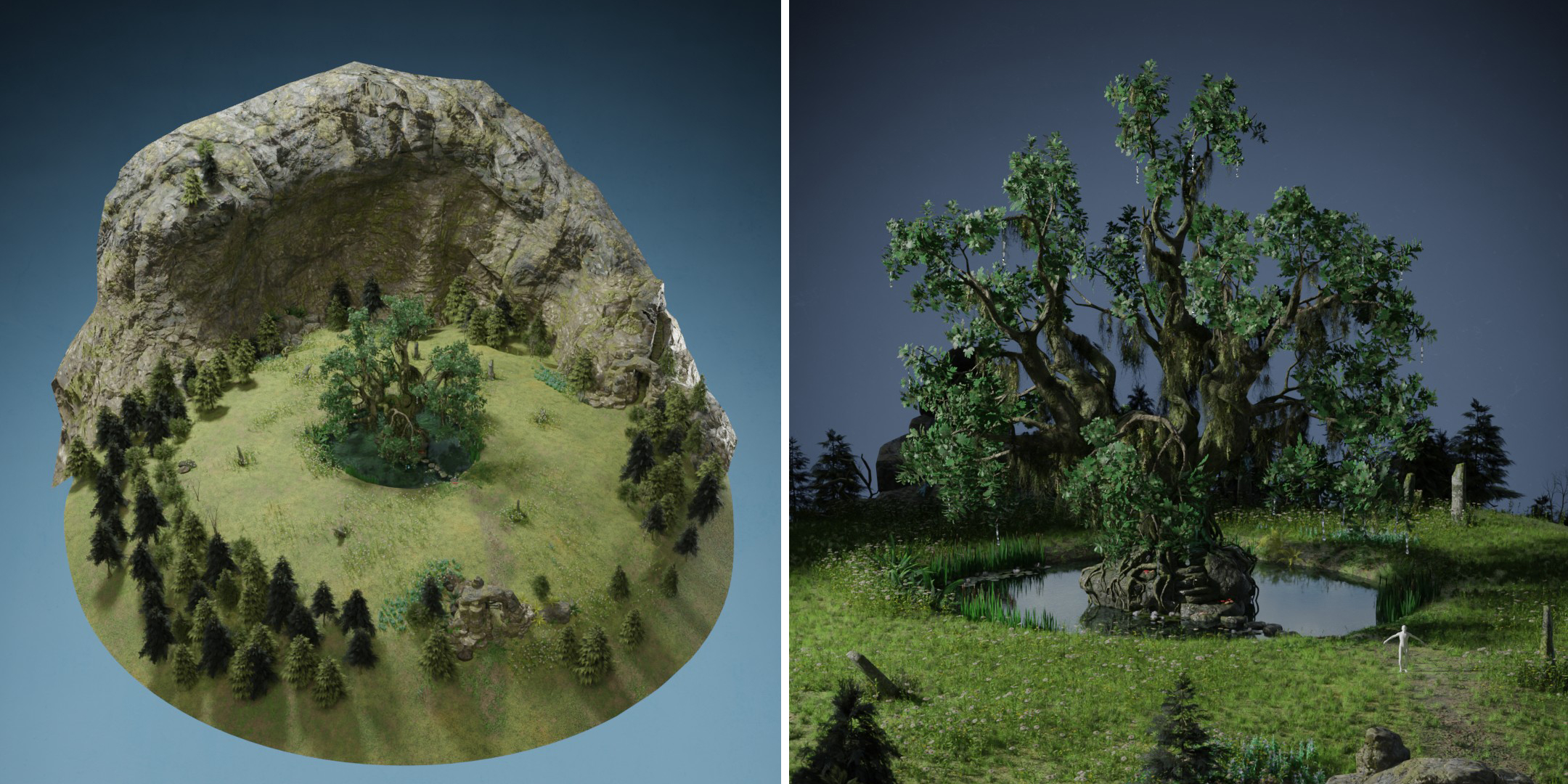 Holiday Snow Globe - Created by Sara Tarr
It's the season to create! We can't wait to see what you do with this holiday scene.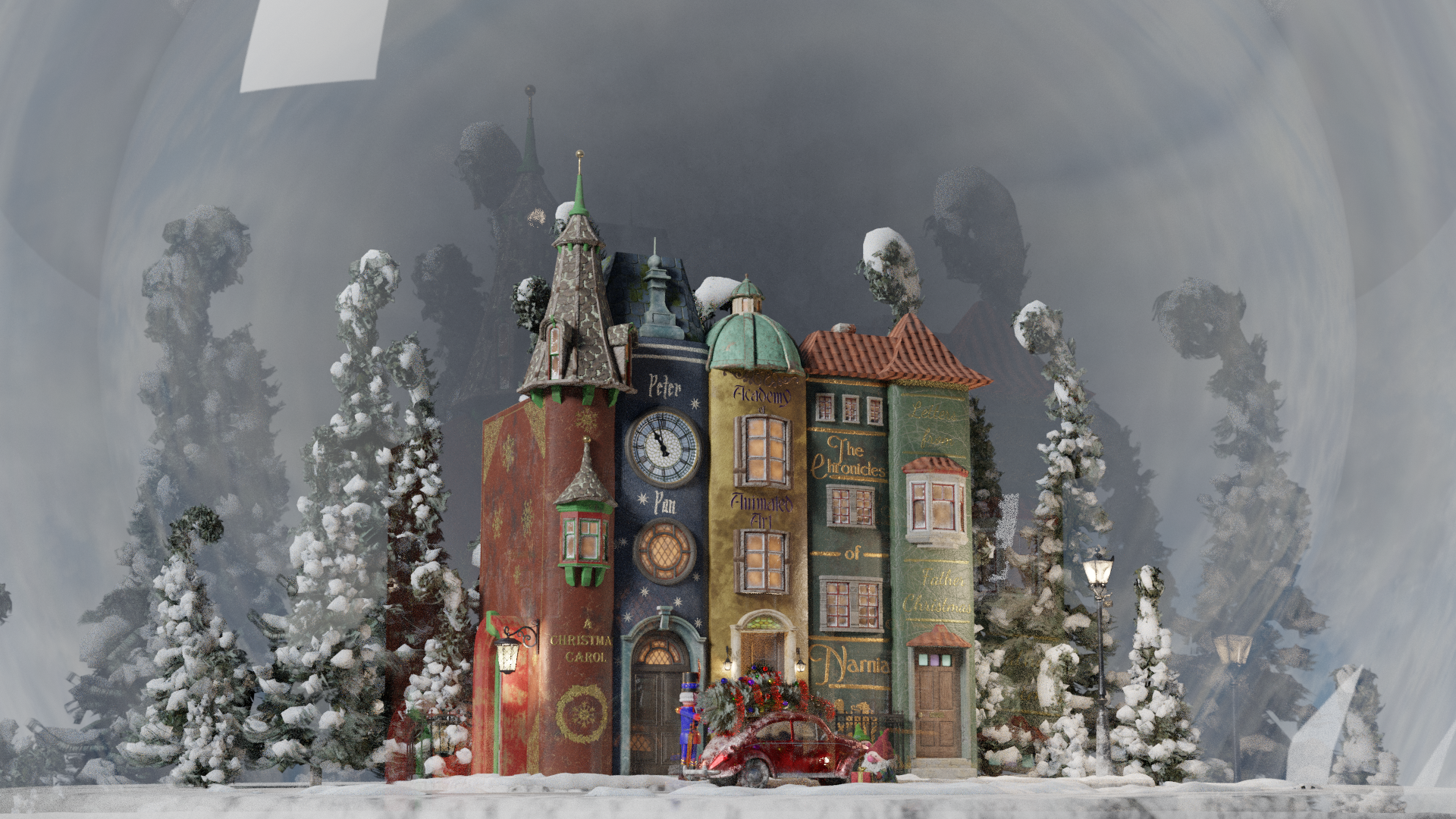 Monster Tea Party - Created by Sara Tarr
It's Tea-time! Taking a break to unwind is important ... especially for Monsters!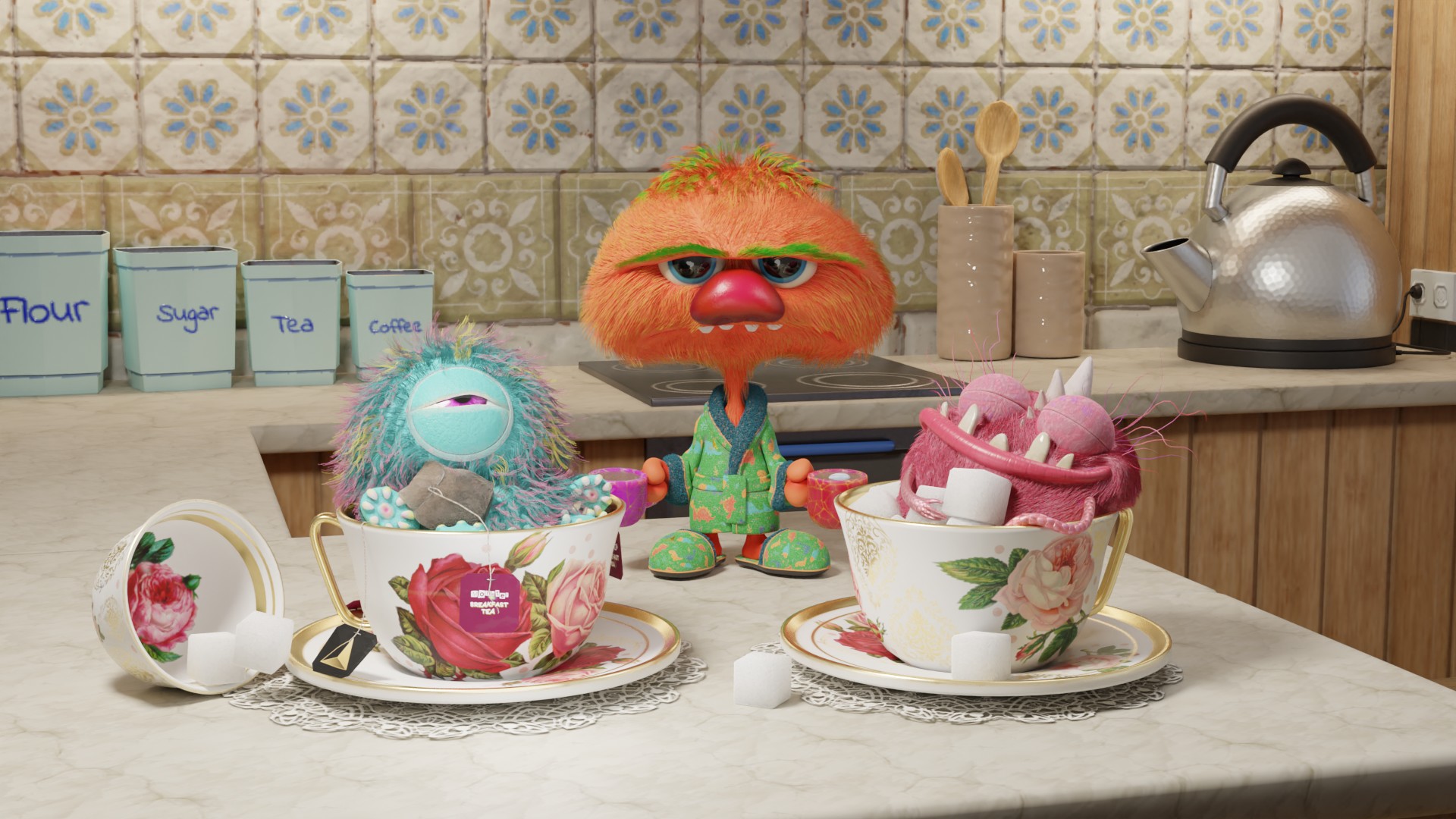 Minecraft Fairy Tale Park - Created by Sara Tarr
When Pigs Fly? Yup - it's time to light flying pigs and more!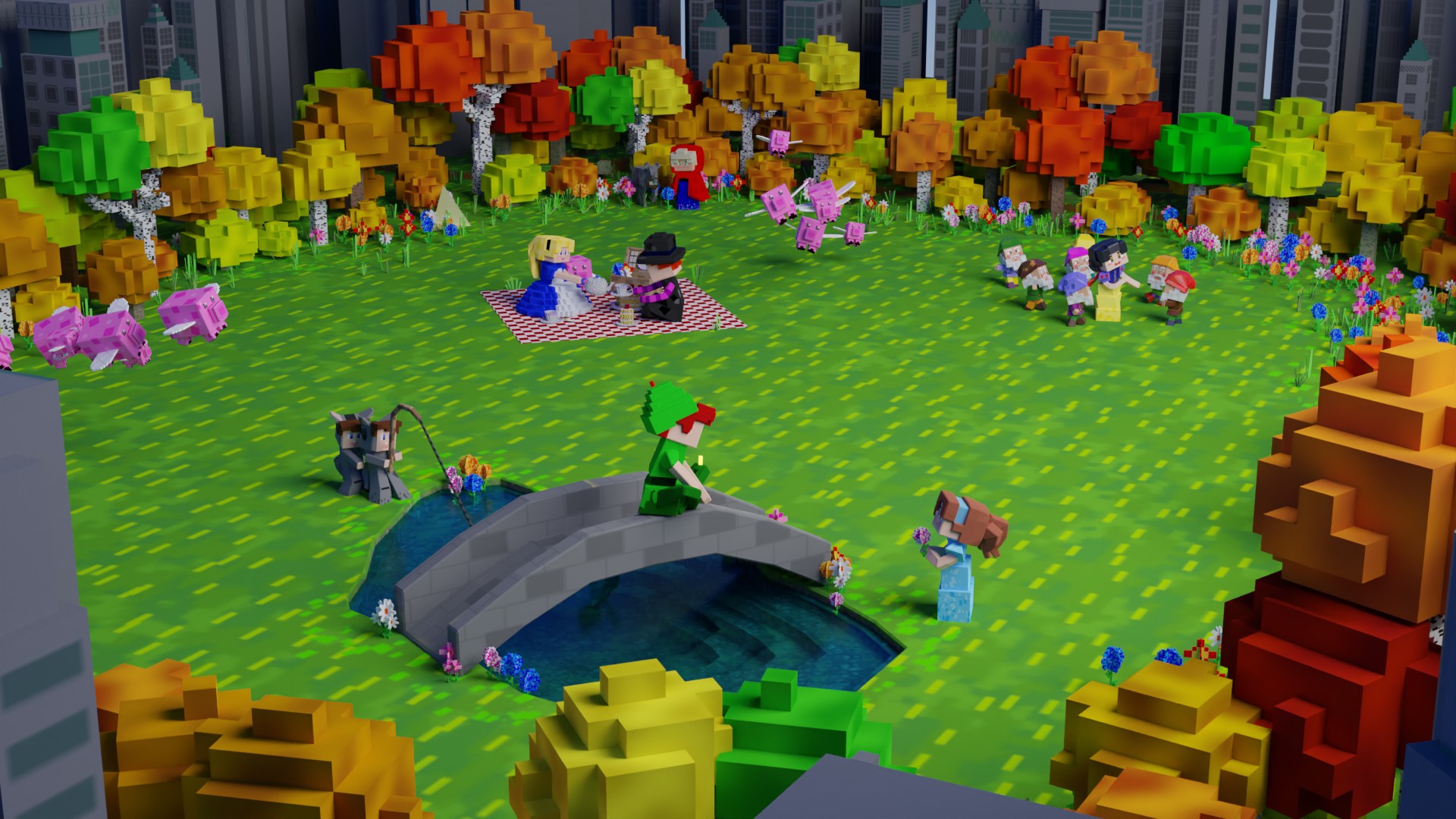 Unexpected Catch - Created by Sara Tarr, based on concept art by Raissa Figueroa
How can you help tell the story of the unexpected catch through your lighting?

My Robot Buddy - Created by Sara Tarr
Can you craft a cozy, warm lighting situation to give these characters their home!?!?!

Ashli - Designed and Created by Danny Williams, Set up in Katana by Abel Vargas
Meet Ashli! This super-rad hacker is ready for you to place her in a scenario to be amazing! Equipped with a holligram face shield and tech-infused power glove, she provides endless challenges and opportunities for lighters to flex their muscles!

Sir Desmodus Rotundus - Designed by Disney's Chris Ayers, Created by Sara Tarr
This professional-level creature is a fantastic opportunity for you to challenge your character lighting skills to push mood and emotion into your scene.
---
Sushi Party - Created by Sara Tarr
This is the biggest, little party anywhere! This tabletop scene consists of a ton of small interactions between our characters and will allow you the ability to tell a complete story!


Pokerpus - Designed by Disney's Chris Ayers, Created by Sara Tarr
Meet Pokerpus! This competitive cephalopod is a fantastic opportunity to showcase your character lighting chops while focusing the viewer's eye to various elements around the scene.


---
The Haunted House - Designed by Blue Sky Studios' Justin Gladis, Asset created by Sara Tarr
Ooooohhhhh...a haunted house!!! This scene has limitless potential and tons of opportunities to flex your artistic muscles and show off your ability to light a spooooooky scene.

---
Prisha - Created by Sara Tarr
Challenge yourself to see how much color and vibrancy you can get out of Prisha and her flowers!

---
---
1940s Harlem - Created by Sara Tarr
This detailed set asset will allow you take a step back in history and practice lighting to create mood in another era.

My Robot Buddy - Created by Sara Tarr
Can you craft a cozy, warm lighting situation to give these characters their home!?!?!

---
Adam - Created by Kislay Kumari
This seemingly simple scene will push your skills in lighting a stylized human character.

---
Mushroom Girl - Created by Sara Tarr
Utilize this scene to demonstrate your ability to create awe and wonderment in your scene.
---
Morning Tea - Created by Sara Tarr
One of the most impactful uses of lighting is the combination of interior and exterior lighting in one scene. This asset allows you the possibility to control those values and truly craft a balanced image.
---
Woman in the Window - Created by Sara Tarr
Have you noticed how black skin-toned characters are not well represented in animated films?
Additionally, darker skin tones have also taken a back seat to how they are the best lit. The light setup for a light-skinned character does not translate well to a darker skin character, yet it's something that is rarely addressed or studied on how we can improve our lighting in these scenarios.
The Academy of Animated Art would like to change this. We are offering this powerful dark-skinned female asset, entirely modeled, textured, and ready to be lit by YOU!
---
Winter Wonderland - Created by Sara Tarr
The world of animation is always pushing the bounds of stylization. Download this simplified Winter Wonderland set to showcase your more abstract side.
A Boy and A Snail - Created by Sara Tarr
One of the pillars of lighting for animated films is focusing the viewer's eye. This scene will not only allow you to play with scale and depth-of-field, it will also allow you the chance to showcase your skill to visually compose an image to focus on the action that matters most.
---
Sir Ax-o-lotl- Created by Sara Tarr
Created by Sara Tarr, this completely modeled and textured asset will allow you to dive into the underwater world of our complete fish tank and allow you the chance to explore the aesthetics of microphotography.
---
The Attic - Model by Alex Mateo, Concept by Jeremy Vickery
The majestic scene can be transformed from a warm, glowy embrace of a childhood home to a dark, sinister attic just based on lighting. How will you utilize color and light position to craft an incredible image.
---
Monster Attack - ANIMATED by Nishant Greene
This fully animated scene complete with camera movements, firing missiles, and of course our hero monster is a golden opportunity to demonstrate your ability to dramatic lighting skills.
---
The Alley - Created by Anuar Figueroa
This versatile asset is incredibly easy to work with and you can generate great looking results in minutes!

---
Dancing Lightbulb Family - Created and ANIMATED by Joshua Merck
The possibilities for crafting the lighting in this scene are endless! Neon lights, disco balls, a glowing floor, even the character's lightbulb heads could be the dominant light source in this animated scene. Take advantage of the possibilities and get creative with your lighting setup.
---
Ballman
Looking to find an asset to get started? Ballman is now your best friend. This simple character will render in a blink of an eye and allow you the chance to rapidly create iterations and a variety of lighting styles to get you off the ground and running.
....Plus More!
You'll Gain Access To Our Monthly
Lighting Challenges, Too!
As part of your purchase, you will also gain access to our Monthly Lighting Challenges. Get feedback on your work and join a community of supportive artists as you grow and develop your demo reel.

Asset created by Sara Tarr
To celebrate the launch of every new asset on the first of each month, we hold a monthly lighting challenge! The rules are simple:
Step 1. Download the Model
Step 2. Light It
Step 3. Post it to our Discord Server by the end of the month.
Step 4. We pick the best image and announce the winner! (winner's featured on lighting hall of fame)
Frequently Asked Questions
Can I use this on my demo reel?
YES! That's the whole point!!! Because at the end of the day, our ultimate goal is to get you your dream job in VFX and Animation. That can only be achieved if you have a great reel. And you can only have a great lighting reel if you have great assets to light! We know how crucial this is to your development so we will continue to grow our library with characters and scenes to give you everything you need to chase your dreams.
How do I download the model?
Once you sign up, you will be redirected to a page that will allow you to download all the models.
What software are these assets set up for?
The majority of these assets are .fbx files and set up to work in any software package. All you need to do is download the files, launch the scene, apply the materials, and render away!
Are the shaders already applied?
Each renderer uses its own shader system. Therefore, we cannot create an asset with shaders that works in every renderer. But we did the next best thing. All the assets have their UVs unwrapped and painted materials and texture maps included. PLUS for most assets, we've even included instructions on how to apply each material to get everything up and running fast.
Can I get feedback on my lighting?
If you are looking for daily feedback from industry professionals, make sure to check out our Lighting for Animation Bundle! You can get professional feedback every day.
Other questions?