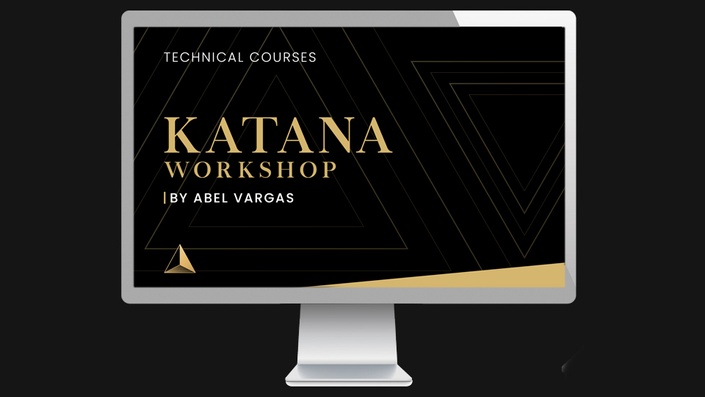 Academy of Animated Art Katana Workshop
Unleash the power of the Lighting and Look Development tool that is taking the 3D world by storm. Taught Lighting Artist and Katana Software Pioneer Abel Vargas
What is Katana?
Katana is a Lighting and LookDev tool from The Foundry (makers of Nuke, Mari, and more) that drastically simplifies the management of assets, materials, shaders, and output files like AOVs using a node-based workflow. Katana is designed to make an artist's life easier. It processes large files easily and even allows you to simultaneously work with multiple shots, frames, assets, other variations from within one Katana project file.
But you are probably wondering…"I already know Maya. Why would I learn lighting in different software?"
So glad you asked!
Katana is specifically designed for Lighting and Look Dev artists.

Maya, Houdini, 3D Studio Max, and other software packages are bogged down with tools and a multitude of functionality that clog the interface and decrease efficiency. Katana strips away all that access and provides a streamlined environment that allows you to easily work with even the most complex files. Never wait hours for a Maya file to load again.

Katana makes lighting a sequence of shots easy.

Have you ever tried to light a sequence of shots in another software package? What do you do? You load the scene. Create your light rig. Export the file. Load the next scene. Import that light rig. Open the next scene...etc. Then, alas, you get a note from the director. What do you have to do? Wait to load one shot, tweak the light, save and close. Wait to load the next shot, make the same tweak, save and close. Wait to load….AAHHH!! There has to be a better way. Katana makes it so you only have to make that change once and it populates throughout all your shots.

Katana harnesses the power of the node-based workflow

Anyone that has worked in Nuke or Houdini can attest to the ease and flexibility of a node-based interface. I have two words for you Non-Destructive Workflow! Plus it is so easy to duplicate and share between multiple project files.

Other 3D software packages can't even compare. Have you ever run into a render error in Maya? How hard is it to diagnose? The node-based workflow allows for easy access to every step in your process and a mistake with one component can easily be fixed without corrupting the entire file.

More and more studios are switching to Katana

Don't take my word for it. Check out what artists at the studios themselves are saying:



"I use Katana because it's one of the best tools to do my job...It makes work a lot more pleasurable because you spend less time fighting with the software and more time doing your actual job."
Method Studios
"Because we had a bunch of lighting templates created for bb8 in Katana, we were able to put him in there throw some lights in there and make him look amazingly real in a matter of hours."
Industrial Light and Magic

"Some scenes were literally dealing with several million unique shapes. Katana allowed us to handle these monumental scenes with grace."
Sony Pictures Animation

"Katana has streamlined our pipeline, freeing up our artists to focus more on their craft."
Weta Digital

"From on scene file, you can light 10, 20, 100 shots."
Spin VFX

"Comparing our previous approach to our current, Katana reduces our man-hours up to 80%"
Animagrad Animation Studio

"We did some unique things in Katana that allowed a team of 3 people to bust through 40 some odd characters in a short amount of time."
Laika
Don't let this opportunity pass you by to learn to be at the forefront of learning this groundbreaking software.
Your Instructor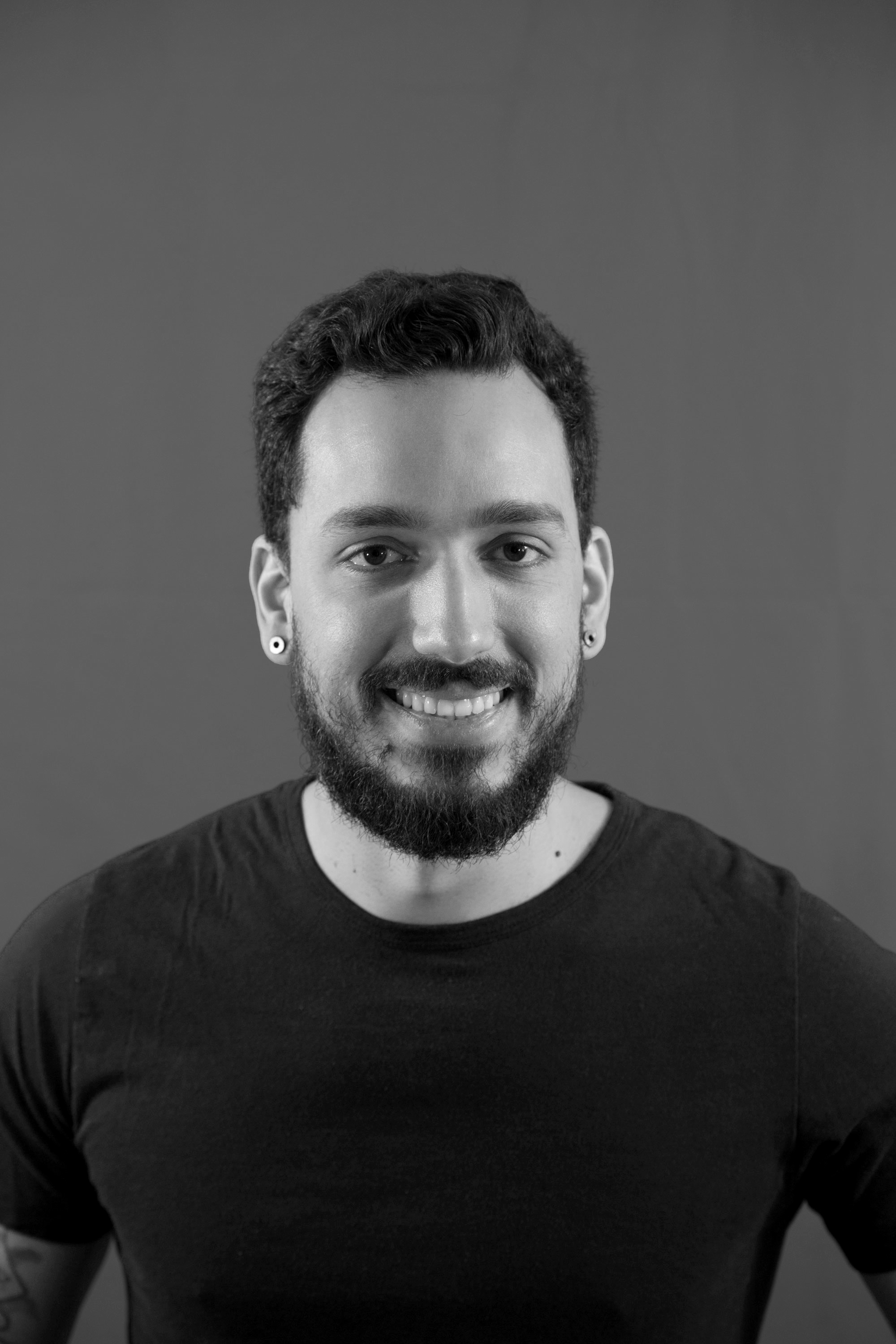 Abel Vargas is a lighter compositor originally from Brazil and based in Vancouver, Canada. His career started on set as a camera assistant, gaffer and cinematographer and slowly transitioned into being a full-time digital artist. He has been active in the VFX and Animation industry for over 10 years having worked for multiple studios such as Double Negative, Method Studios, Animal Logic and Sony Imageworks. From being a compositor on Fast And Furious and Black Panther to Lighting on Spiderverse and Over The Moon, he brings his students an experienced and professional take on what is really important to learn and pay attention when it comes to being part of this community.
Course Curriculum
Welcome to Katana!
Available in days
days after you enroll
The Basics
Available in days
days after you enroll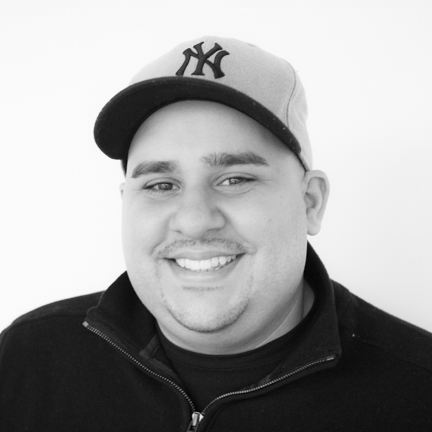 "I don't believe I would have been able to get the job I have today without the skills and knowledge I gained from Academy of Animated Art.
I was a little hesitant about signing up because I wanted to make sure I was getting my money's worth out of an online class. These courses are worth every penny and then some! The investment I have made in my career."
- Anthony Ragusa, Senior Lighting Technical Director, Blue Sky Studios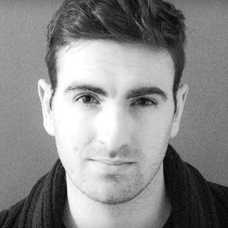 "I knew I wanted to be a lighter, but didn't feel I had enough experience or quality showreel material to get the jobs I wanted.
The showreel I used to get my current job contained a large majority of work from the assignments I did at Academy of Animated Art. It has also helped improve how I go about breaking down the lighting in a shot and ensuring that my lighting starts on strong fundamentals."
- Chris Wetherly, Compositing & Finishing at The Foundry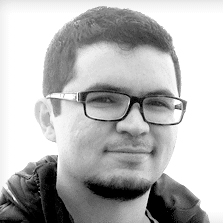 "This course was so beneficial in my career because now I no longer doubt the decisions I make regarding my work.
Also, I didn't have money to afford college so I did not want to spend time just doing some boring tutorials I would just forget. I use what I learned from Academy of Animated Art everyday!"
- Anuar Figueroa, Lighting TD at Sony Imageworks
Frequently Asked Questions
When does the course start and finish?
The course starts now and never ends! It is a completely self-paced online course - you decide when you start and when you finish.
How long do I have access to the course?
How does lifetime access sound? After enrolling, you have unlimited access to this course for as long as you like - across any and all devices you own.
What if I am unhappy with the course?
We would never want you to be unhappy! If you are unsatisfied with your purchase, contact us in the first 15 days and we will give you a full refund.
Is Academy of Animated Art right for you?
If any of this sounds like you, Academy of Animated Art is right for you.
Are you someone that has always dreamed of a challenging, rewarding career that pushes you both technically and artistically? We are right for you.
Have you been trying and trying to make better looking 3D images, but just can't figure out where to begin?Academy of Animated Art is right for you.
Do you live where there are no schools are teaching visual effects or computer animation? Academy of Animated Art is right for you.
Are you looking to change careers but even the thought of paying to go back to a traditional school sounds like torture? Academy of Animated Art is right for you.
Have you ever dreamed of seeing your name in the credits of the next animated or VFX film? We are right for you.
Who is behind Academy of Animated Art?
Jasmine Katatikarn and Michael Tanzillo are the Co-Founders of Academy of Animated Art. They are both Senior Lighting Artists at Blue Sky Studios with a combined 20+ years of working on VFX and Animated Films.

Mike and Jasmine created The Academy of Animated Art because working in animated features and visual effects has been a dream come true. They were both struggling, young artists who were a bit lost before making the decision to try and become lighting artists. Since then, they have been able to launch careers that have allowed them the opportunity to not only work in an industry that is challenging and fulfilling, but also lead a full life outside of work including traveling the world and starting a family.
This success did not come without a price. Mike and Jasmine have combined to spend over $100,000 on their education before getting their first jobs in animation. Even after that, there was still a gap between what they learned in school and what they needed to know to ultimately succeed in this industry. Now, after more than 20 films and countless student loan payments, they have designed a way to teach artists the necessary skills in order to be successful in this industry without the huge financial burden. The system included a school designed to be an online education system that was affordable and accessible to everyone around the world who wants to chase their dream of working on the next big animated film.
In other words, they have designed a school they wish existed so they could get their dream job faster and save $100,000 in the process.
That school is Academy of Animated Art.